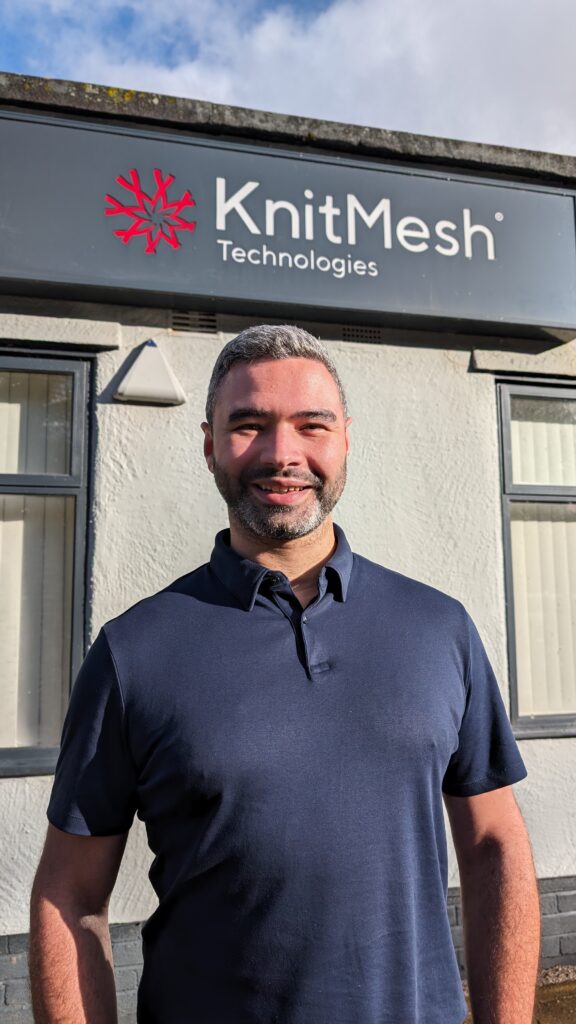 KnitMesh Technologies, the leading manufacturer of innovative knitted mesh solutions, is pleased to announce that Karl Iddon has joined the company as a Technical Sales Executive. Karl brings with him extensive experience in sales roles across the energy, automation, and FMCG industries.
Karl will be responsible for developing and expanding business in the hydrogen production, electrolysis, and membrane industries. He is passionate about supporting customers in their transition towards renewable energy and is excited to work with both new and existing clients to find innovative solutions.
Peter Evans, the Managing Director of KnitMesh Technologies, expressed his enthusiasm for Karl's appointment: "We are very excited to have Karl as part of our team. His proven track record in sales and business development is impressive, and we are confident that he will help us to achieve our goals as we continue to grow and innovate."
Karl also commented on his new role, stating: "I am thrilled to be joining KnitMesh Technologies and am excited to work with such a knowledgeable and dedicated team. I believe the company's commitment to innovation and customer service makes it an excellent fit for me, and I am looking forward to contributing to its continued success."
Karl ensures he stays up to date with industry developments through active participation in LinkedIn groups dedicated to the hydrogen production sector. Engaging in discussions about the latest developments and news within the industry allows him to bring fresh insights and perspectives to his work.
Beyond his professional endeavours, Karl enjoys spending quality time with his wife and their three-year-old daughter. They engage in various activities such as hikes in the woods, swimming, and exploring local attractions.
KnitMesh Technologies is confident that Karl's appointment will strengthen its position within the industry and enable the company to better serve its growing customer base. With his passion for sustainable technologies and proven sales expertise, Karl will contribute significantly to the company's continued success.
Customers who wish to get in touch with Karl Iddon can reach him at karl.iddon@knitmesh.com.