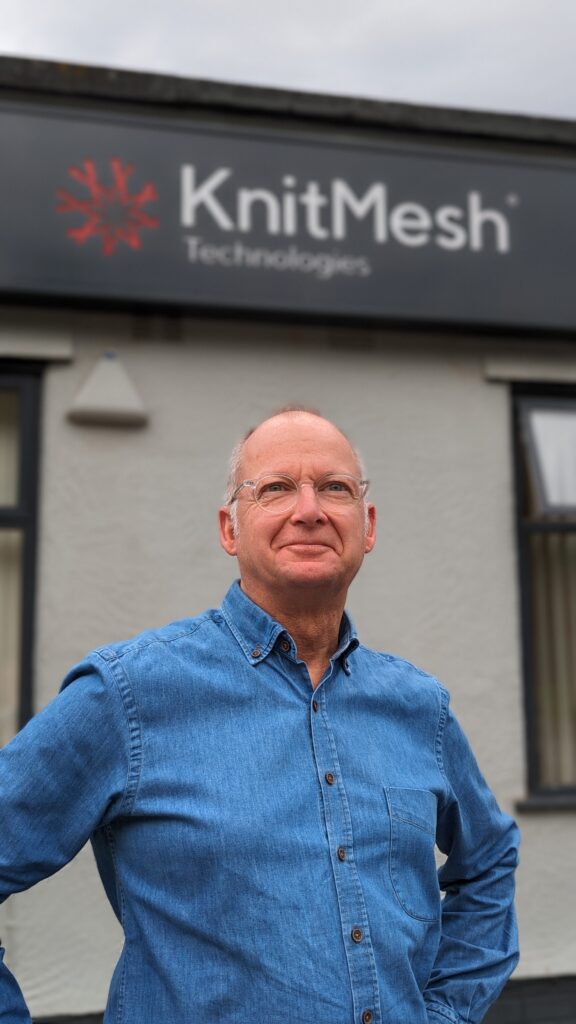 KnitMesh Technologies, the global leader in knitted mesh solutions, is delighted to announce the appointment of Thierry Chambard as European Sales Manager. With over 22 years of experience in the knitted mesh industry, Thierry brings a wealth of knowledge and expertise to the team.
In this newly created role, Thierry will be responsible for supporting both new and existing customers in Europe, with a particular focus on France, Belgium, Germany, and Scandinavia. With extensive knitted mesh technical and applications experience, and supported by the KnitMesh Technologies team, Thierry will be responsible for ensuring excellent customer service and support as well as product availability across the region.
Thierry has many years of experience in the knitted mesh industry, initially in research and engineering roles, and more recently in applications and business development. Thierry is well known in the industry for both his technical capabilities, and his supportive and friendly approach to customers.
When Thierry saw recent developments at KnitMesh Technologies, both in the technical and commercial fields, he saw an exciting opportunity to work together to bring new levels of service and innovation to the knitted mesh industry. Similarly, KnitMesh Technologies saw Thierry's experience and skills as invaluable in supporting the company's plans to improve its offer and service levels in Europe and beyond. This is a great partnership that will bring huge benefits to both KnitMesh Technologies' existing and new customers.
Thierry will serve all business sectors, including hydrogen production and electrolysers, where KnitMesh Technologies has innovations to improve electrolyser efficiency and offer customers more design flexibility.
"We are thrilled to welcome Thierry Chambard to the KnitMesh Technologies team," said Peter Evans, Managing Director at KnitMesh Technologies. "With his extensive experience and exceptional track record, Thierry brings immense value to our team. We are confident that his expertise in knitted mesh applications and his strong knowledge of the European market will enable us to grow and better serve our customers."
Customers who wish to get in touch with Thierry Chambard can reach him at thierry.chambard@knitmesh.com.