KnitMesh Technologies, the global leader in knitted mesh products and applications, is pleased to announce the development of WeldMeshTM – a new welding technique that significantly increases the welding strength between knitted mesh and solid steel substrates.
Peter Evans, General Manager, KnitMesh Technologies Ltd says: "Our engineers are constantly looking for innovative ways to develop new products for our customers, whose applications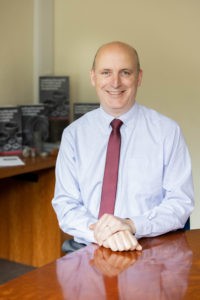 are becoming increasingly demanding in terms of both environmental compliance, and physical characteristics such as strength and flexibility."
The products are used extensively in the traditional automotive sector, and increasingly in fuel cells, electric vehicles and hydrogen production. In most circumstances, the operating conditions, in terms of temperature and/or chemical resistance, are extremely harsh. This requires exceptional performance from products that can be made from an almost infinite variety of materials to meet the most demanding specifications.
"For over 70 years, KnitMesh Technologies has supplied technically enhanced knitted mesh components to a global, blue-chip, customer base. We are very proud of the engineering expertise of our technical team whose creative ingenuity was most recently called upon to develop a unique method of welding knitted mesh to solid metallic substrates. The team successfully developed WeldMeshTM – a proprietary welding technology that resulted in a joint strength some 50% higher than existing methods." Evans goes on to explain: "It is a remarkable engineering achievement that has allowed our customers to reduce scrap and increase Overall Equipment Efficiency by up to 25%".
WeldMeshTM uses no adhesives, tapes or fasteners, with the knitted wire mesh being welded to solid or plated metal washers without the need for a joining medium. This technique keeps costs low but at the same time enhances environmental credentials for our customers' applications. The system is suitable for all materials and can even be used to weld knitted mesh to galvanised carbon steel washers for use in heat and vibration isolators.
"The applications for this new technology are endless and we can, for example, attach filters to housing units and anti-vibration mesh to automotive components such as heatshields and exhausts. WeldMeshTM is a true breakthrough and yet another triumph of British engineering. The technology offers a high strength, low cost and environmentally friendly solution to the problem of fixing knitted mesh components to a variety of solid substrates" Evans concludes.
The WeldMeshTM method is suitable for both high and low volume production and can be automated. Contact our team of technical experts today to discuss your application and request samples.