At KnitMesh Technologies we are feeling very optimistic – not just in the short term – as we enter the New Year, but also in the medium to long term. If we were to listen to the mainstream media it would be very easy to fall into a vicious cycle of "doom and gloom". Their sensationalist reporting style, especially on the COVID virus and the "uncertainty" following the UK's exit from the EU, would lead us to believe that we should just give up and stop fighting what is a battle we are doomed to lose.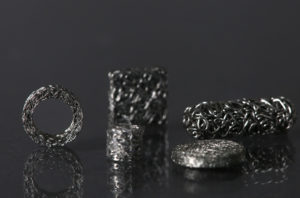 However, Lew Bingham, Managing Director at KnitMesh Technologies has an alternative, more positive, perspective of the situation.
"There is no doubt that 2020 was a difficult year for us all, not least those who have lost their jobs or their businesses and, in far too many cases, their loved ones. It's less than 12 months since Coronavirus, COVID, SAGE, and Lockdown entered our daily lexicon and came to dominate our conversations.
However, it's definetely not all doom and gloom! We are a nation that's dealt with much more difficult situations in the past and I'm sure our dogged determination and ability to innovate will see us through this crisis too. The fact that we have a number of effective vaccines already approved and administered in their millions is a huge achievement and a good reason to be hopeful that this deadly virus can be beaten within the next few months.
The 4+ years since the 2016 Brexit referendum have been extremely frustrating. The wide-ranging attempts to reverse the results of the referendum caused friction between friends, families and nations and held back investment and potential business growth. However, the long wait is finally over and, as a relief to us all, the UK has agreed a unique tarrif and quota-free trade deal with the EU worth over £650bn pa. KnitMesh Technologies supplies knitted mesh products, predominantly to the Automotive sector, and having certainty for a tarrif and quota-free supply chain for major customers in Germany, France, Poland and the Czech Republic is a significant boost.
What's more, in the 2020 transition period, the Department for International Trade managed to negotiate more than 60 new Free Trade Agreements (FTAs) and continuity trade deals worth in excess of £100bn. These new FTAs are of particular interest as they include deals in major automotive manufacturing centres such as Canada, Japan and Turkey.
In addition, between June and September last year, the UK economy proved robust enough to recover quickly from the first lockdown. Schools, shops and most businesses, including those in the travel and hospitality sectors, re-opened and consumer spending rose sharply so there is no reason to believe this can't be repeated in 2021. KnitMesh Technologies didn't "lock down" for a single day in 2020. As a UK manufacturer, and a supplier to critical sectors, it was important for us to maintain an open supply chain for our customers and I am very proud of the way our staff rose to the challenge, in support of the nation's fight against the virus, in what were often quite difficult personal circumstances.
Our products are used in a wide range of industry sectors and typical applications include mesh products used in life-sustaining medical devices; filters and cleaning products used in the food (including takeaway), distribution and pest control sectors; a multitude of products used in the automotive, rail and aerospace sectors; specialist mesh components for use in the production of chlorine and other chemicals; bespoke mesh for use in the refining and chemical process industries; and products used in the power generation sector. All are seen as being vital in supporting the Government's efforts to safeguard the nation's health and in maintaining the UK's logistical framework, vital infrastructure and economy.
To summarise, we need to be much more positive about the months and years ahead. Following the defeat of COVID19, we are confident that we will be well positioned to take advantage of the many new global trade opportunities. The future is indeed bright for KnitMesh Technologies and we wish all of our customers, employees and suppliers a very Happy New Year."