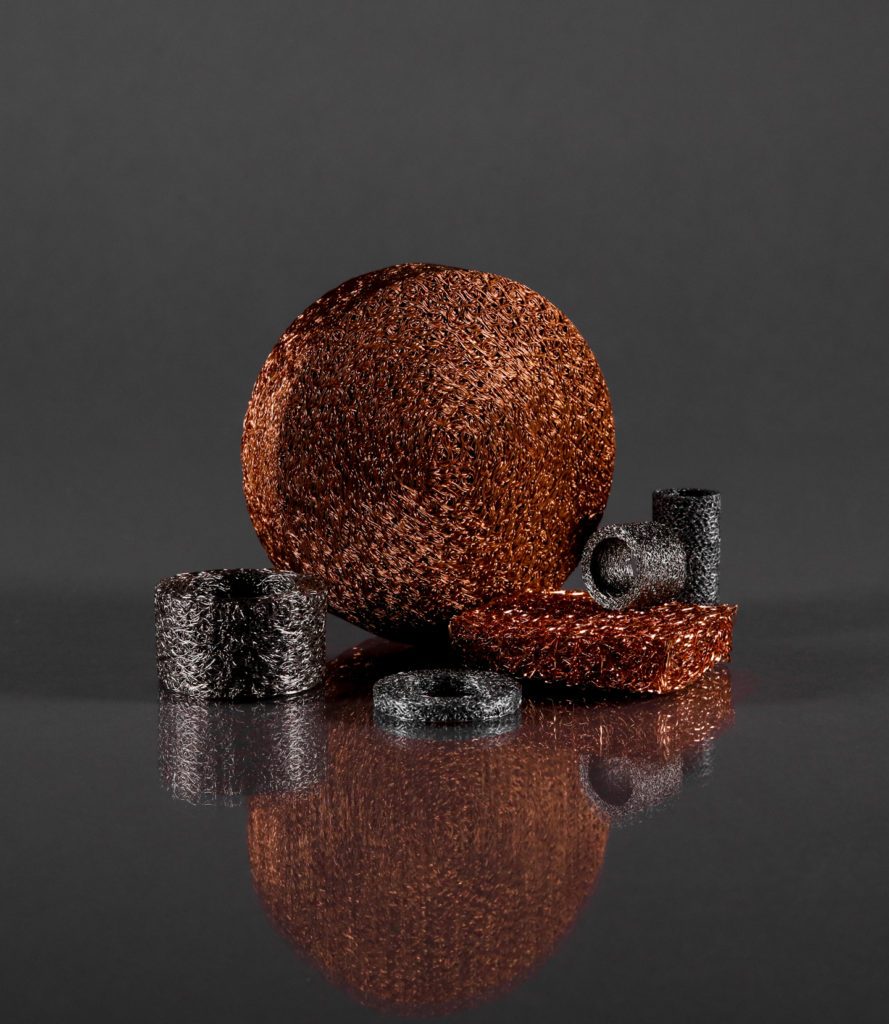 Sur ce blog, nous présentons Lisa Jones, conseillère en service à la clientèle chez KnitMesh Technologies Ltd.
Depuis combien de temps travaillez-vous chez KnitMesh Technologies?
J'ai rejoint KnitMesh en mars de l'année dernière (juste avant que le Covid-19 ne frappe!) et je fais partie de l'équipe de vente basée au siège social de Greenfield, dans le nord du Pays de Galles.
Quel est votre parcours?
J'ai étudié les langues vivantes avec le Français et l'Allemand à l'université. Cela comprenait de passer du temps à Paris et à Düsseldorf pour acquérir mon expérience de travail. Ma carrière comprend de nombreux rôles dans le secteur B2B, des panneaux d'isolation aux produits d'ingénierie, et de l'emballage aux produits d'allume feu – donc un mélange assez diversifié. J'ai toujours travaillé dans des équipes de vente et de service à la clientèle, et c'est ce que j'apprécie le plus!
Quels défis avez-vous rencontrés au cours des 18 derniers mois?
Sur le plan personnel, j'ai commencé chez KnitMesh en mars 2020 quelques semaines avant l'entrée en vigueur du verrouillage et, bien que la production ne se soit pas arrêtée, la plupart des employés de bureau ont dû travailler à domicile. C'était difficile d'apprendre un nouveau rôle dans une nouvelle industrie sans être au bureau et avoir des gens sur place pour conseiller. Cependant, mes collègues commerciaux ont été d'un grand soutien et étaient toujours disponibles, sur Teams ou par téléphone, pour aider en cas de besoin. J'ai aussi un fils qui venait tout juste de commencer l'école secondaire, alors jongler entre l'enseignement à domicile et le travail était en effet un défi!
En termes d'entreprise, le secteur automobile (où KnitMesh est très fort historiquement) s'est pratiquement arrêté au cours des premiers mois de verrouillage. Cependant, nous avons eu beaucoup de chance avec le décollage du nouveau secteur de la production d'hydrogène pendant ce temps, nous nous sommes donc diversifiés rapidement et n'avons pas dérogé à notre plan de croissance!
À quoi ressemble une journée typique au sein de l'équipe commerciale de KnitMesh Technologies?
Nous sommes une équipe de quatre personnes qui travaillent en étroite collaboration. Nous avons chacun nos propres comptes clés à gérer, et ceux-ci proviennent de divers secteurs industriels spécialisés, donc les demandes générales sont partagées et traitées au sein de l'équipe. Le travail peut aller de la soumission de projets automobiles à grande échelle à des commandes ponctuelles plus petites pour l'industrie de la filtrage. Presque tous nos produits sont sur mesure, et nous travaillons en étroite collaboration avec notre équipe d'ingénieurs pour nous assurer de répondre aux besoins et aux attentes de nos clients – avec leur aide, le ciel, c'est la limite!
Et enfin, quels sont vos hobbies et intérêts en dehors du travail?
J'ai récemment commencé à pêcher et j'aime passer du temps à l'extérieur en camping sauvage. Je rentre chez moi des chiens sans abri de mon centre de secours local et j'aime les emmener faire de longues promenades. Mon dernier "chien d'accueil" Alfie, un bouledogue américain de 12 ans, est avec moi depuis 2 ans maintenant et je peux dire que je vais le garder. J'aime aller aux festivals et profiter de la musique live. J'écoute de tout, de la country au heavy metal et la plupart des musiques entre les deux, donc ma playlist est assez éclectique!
---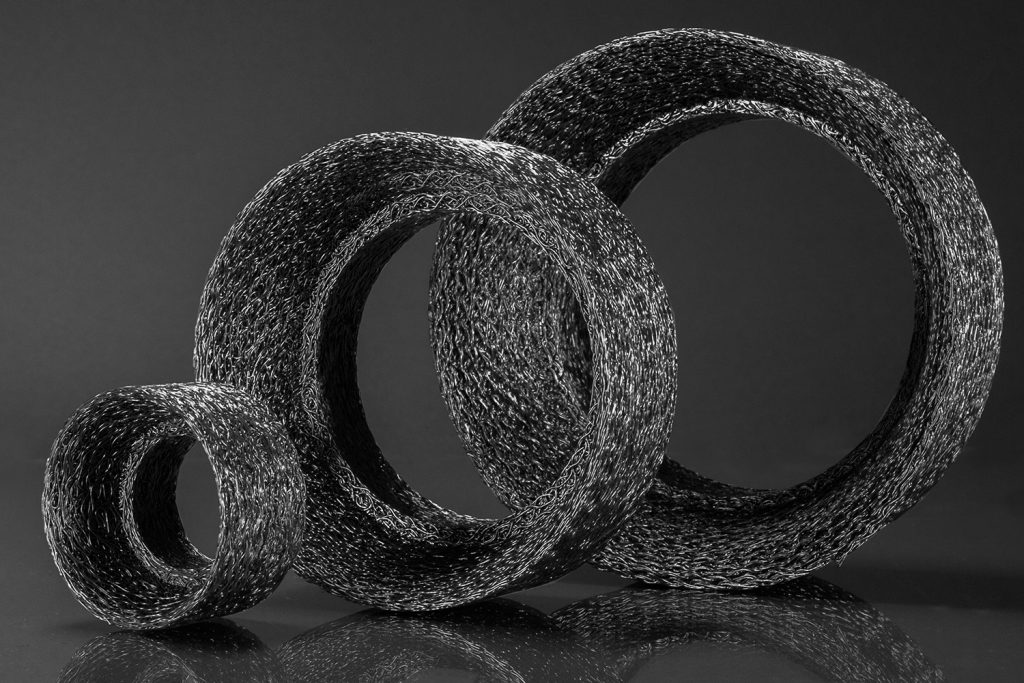 On this blog we are featuring Lisa Jones, Customer Service Advisor at KnitMesh Technologies Ltd.
How long have you worked at KnitMesh Technologies?
I joined KnitMesh in March last year (just before Covid-19 struck!) and I'm part of the sales team based at the head-office in Greenfield, North Wales.
What is your background?
I studied Modern Languages with French and German at university. This included spending some time in Paris and Dusseldorf to gain my work experience. My career includes numerous roles in the B2B sector, from insulation panels to engineering products, and from packaging to firelighter products – so a pretty diverse mix. I've always worked in sales and customer service teams though, and this is what I enjoy the most!
What challenges have you faced in the past 18 months?
On a personal level, I started at KnitMesh in March 2020 a few weeks before lockdown came into force and, although production didn't stop, most office staff had to work from home. It was difficult learning a new role in a new industry whilst not being in the office and having people on hand to advise. However, my sales colleagues were very supportive and were always available, on Teams or the phone, to help when needed. I also have a son who had only just started high school, so juggling home schooling with work was indeed a challenge!
In terms of business, the Automotive sector (where KnitMesh has been very strong historically) came to a virtual stop during the early months of lockdown. However, we were very fortunate with the new Hydrogen Generation sector taking off at the same time, so we diversified quickly and didn't deviate from our growth plan!
What does a typical day at the KnitMesh Technologies Sales Team look like?
We are a team of four who work very closely with each other. We each have our own key accounts to manage, and these are from a variety of specialist industry sectors, so general enquiries are shared and handled within the team. The work can vary from quoting large scale automotive projects to smaller one-off orders for the filtration industry. Nearly all our products are bespoke, and we work closely with our engineering team to ensure we meet our customers' needs and expectations – with their help the sky's the limit!
And finally, what are your hobbies and interests outside work?
I have recently taken up fishing and like to spend time outdoors wild-camping. I foster dogs from my local rescue centre and enjoy taking them out on long walks. My latest 'foster dog' Alfie, a 12 year-old American Bulldog, has been with me for 2 years now and it's safe to say I'll be keeping him. I like going to festivals and enjoy live music. I listen to anything from Country to Heavy Metal and most things in between so my playlist is quite eclectic!