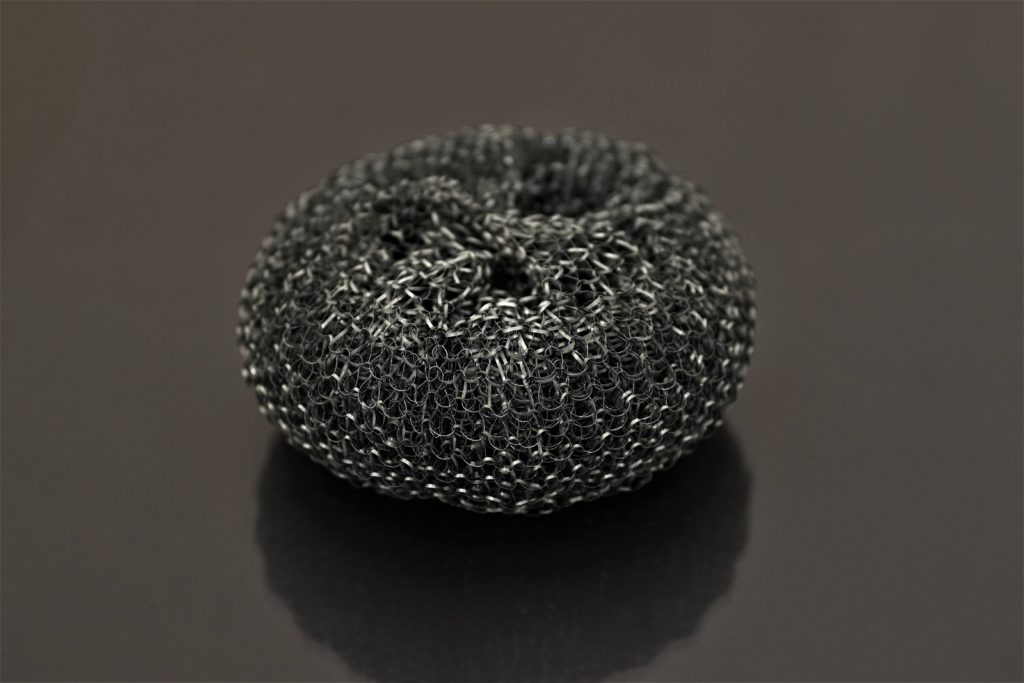 Our versatile KleenKnit™ range of Scouring Pads
offer a superior scouring profile with a highly resilient surface for up to 3x longer-life.
KleenKnit™ pot and pan scourers are specially developed to meet the most demanding of cleaning and scouring tasks and are available direct to the retail and wholesale hardware markets. Providing the quality and value insisted upon by restaurants, commercial kitchens, cleaning and janitorial businesses, all KleenKnit™ products are made from the highest grade raw materials using advanced manufacturing techniques that comply to BS EN ISO 9001.
KleenKnit™ galvanised steel scourers are also ideal for a range of demanding non cleaning applications. KleenKnit™ scourers are widely used for removing paint and varnish from materials including wood and metal, finding use in both the DIY and professional sectors.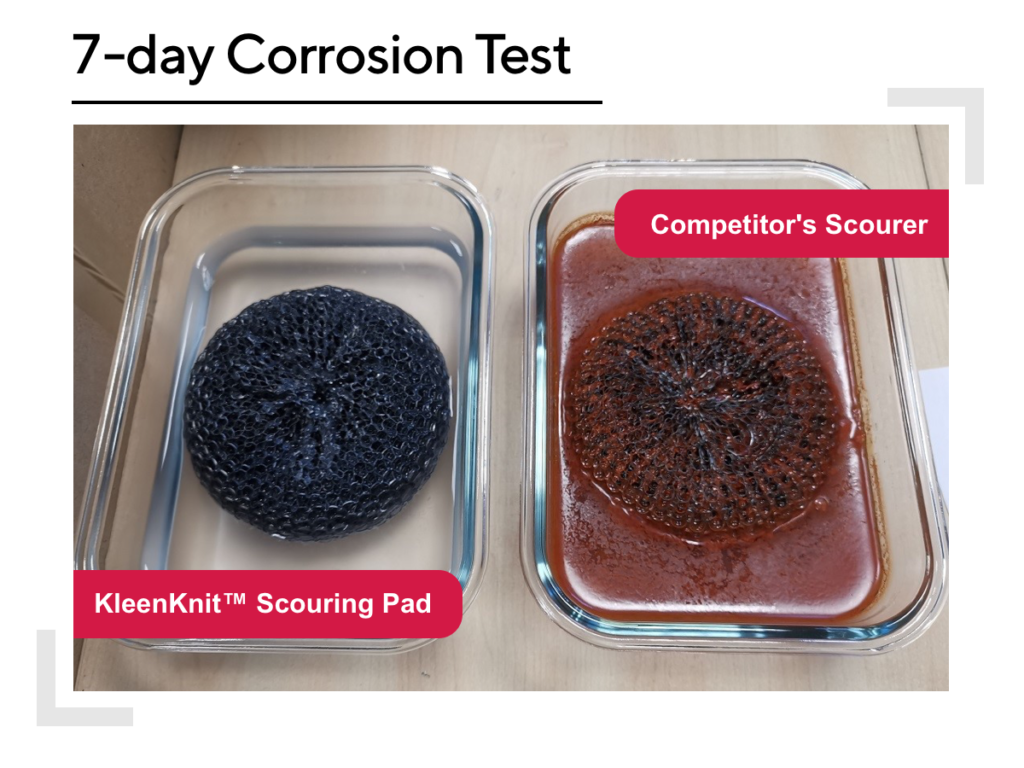 Features & Benefits
Enhanced scouring performance
Highly resilient surface
Resists burning, smoking and fumes
Will not rust or contaminate foodstuff or finished products
Excellent value-for-money
Ex-stock availability
Manufactured using 100% recyclable materials
Pot scourers are usually packed in bags of 10, with 10 bags per carton.